T-Shirts, Memories and More Book
56427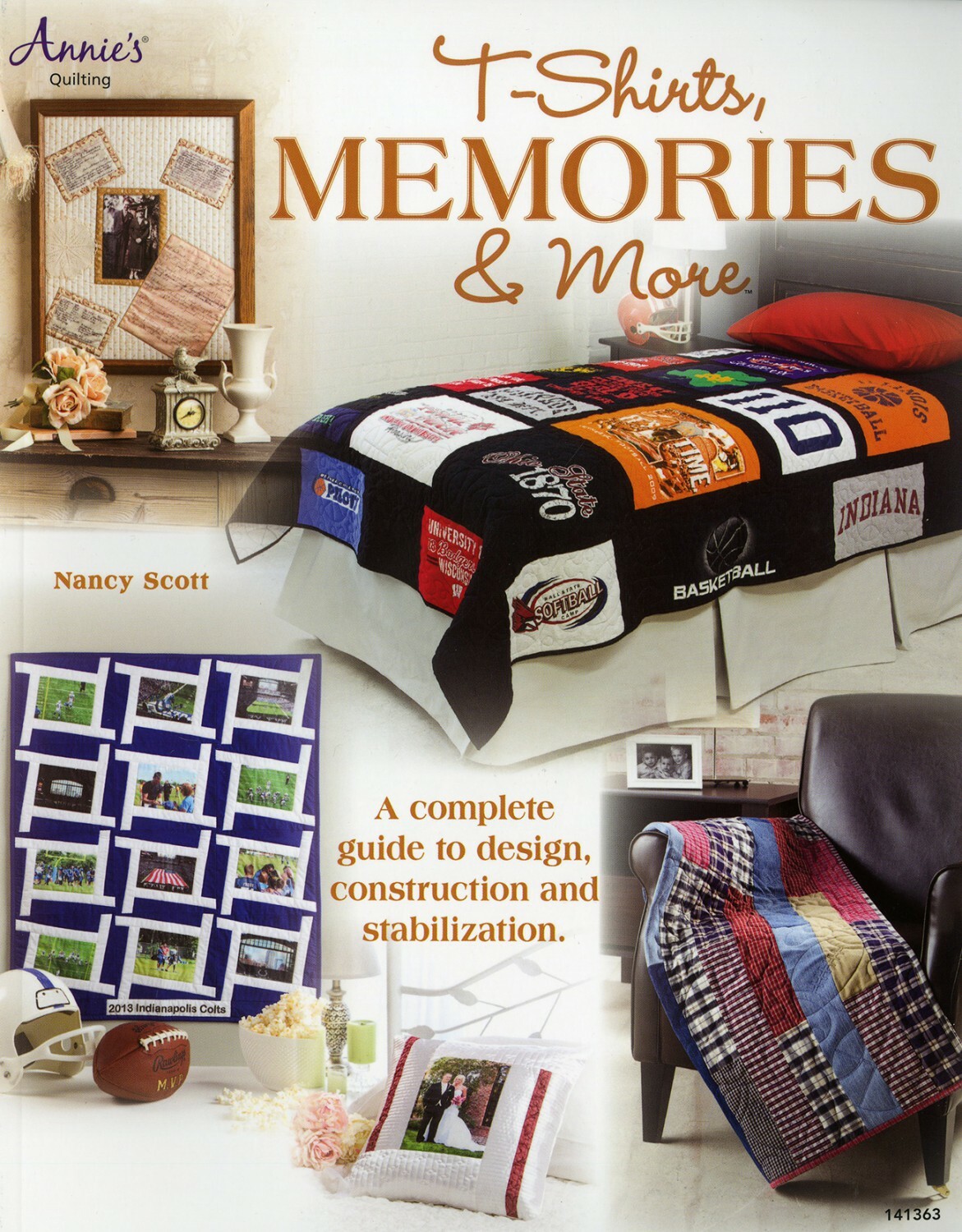 T-Shirts, Memories & More has everything you need to know to design and stitch the perfect T-shirt quilt. Learn how to prepare and use clothing and photos to create unique quilts. Now you can make a one-of-a-kind memory. And why stop there? You can also make photo quilts, pillows, and so much more with the great ideas in this book. You're only a page turn away to your next quilted project. 11 Design Tips given throughout the book.

-

7 Tutorials are included:

**Matching Triangle Points in Seams.

**T-Shirt Orientation.

**Fussy Cutting.

**Completing Multiple Blocks With Strip-Pieced Units.

**Making a Partial Seam.

**Planning the Layout.

**Preparing Perfect Circles With Seam Allowance for Applique.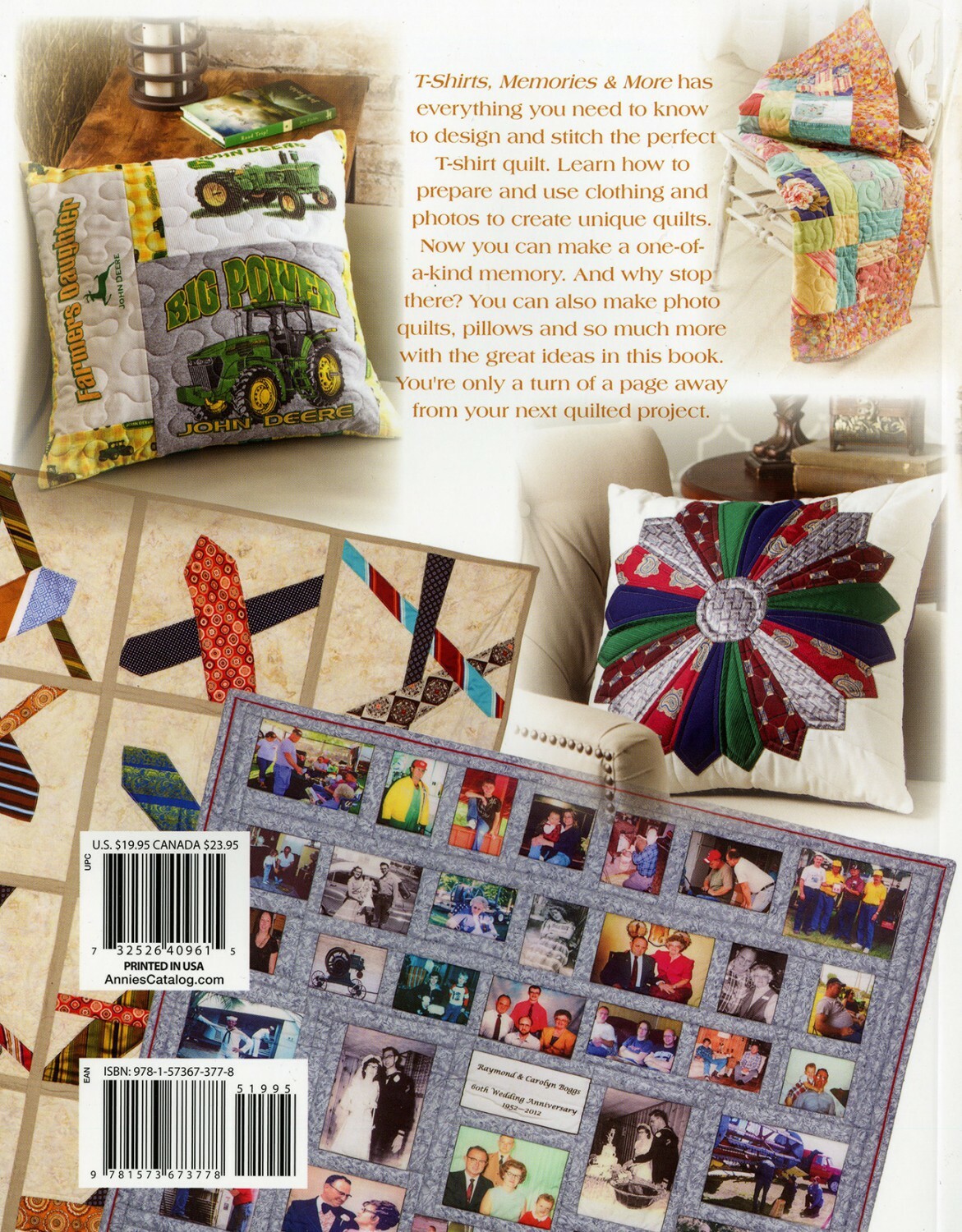 10 Highland Drive
St. John's, NL, Canada
A1A 3C4